Family Medicine Coeur d'Alene Residency has a unique group of resident physicians from across the country. Diverse backgrounds and skill sets provide even deeper learning opportunities for residents, adding to the experience. Get to know our newest group of residents through their resident profiles:

Maggie Brown, M.D.

Katylynn Dizdarevic-Miller, M.D.

Iris Hart, D.O.

Sierra Hollar, D.O.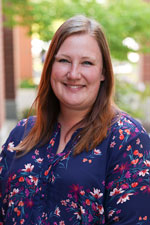 Kelsey Kuipers, M.D.

Micayla Lessard, M.D.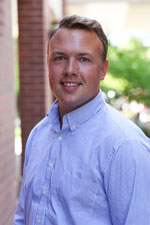 Calvin Miller, M.D.

Calder Smith-Chambers, M.D.
"I am from rural Idaho and it has been my goal to become a full-spectrum family medicine doctor and return to Idaho to work in a rural and underserved area. I choose Kootenai because of the quality of the program, the focus on preparing "rural-ready" physicians, and because Coeur d'Alene is a beautiful place to live!"
– Paula Calza, University of Washington, Idaho WWAMI
"I chose KCFMR because I liked the culture of residents and faculty; such friendly, nurturing, and welcoming people. I want to train around people that I can relate to and I found many of those people in Coeur d'Alene. I want to train in a smaller community because a smaller community is where I dream to practice. Furthermore, I chose KCFMR because of the environment; the opportunities to enjoy the beauty of the Northern Idaho's outdoors."
– Thomas Clagett, University of Colorado
"I chose Kootenai Family Medicine for my residency training because it was obvious, from faculty to administration to residents to nursing staff, that it valued community, people, and humanism as much as providing excellent medical care. I was confident that Kootenai offered the perfect intersection of robust medical education and down-to-earth people, which is exactly what I had hoped to find, as a resident and as a patient."
– Nicole Castagno, University of Michigan
"The Kootenai program had a special feel right from the jump during my interview. The people were extremely friendly, the program is un-opposed making it easy to get broad spectrum training, there is a large population of attending physicians in the community to provide education, and the facilities are top quality. Everyone affiliated with the program was palpably excited about Kootenai and this was a different experience than I had at other interviews. The more I learned about Kootenai and Coeur d'Alene, the more appealing it became. Finally, the community itself is pristine with countless options for outdoor recreation, but yet there is affordable housing."
– Michael Fields, University of South Dakota Sanford
"I really connected with the folks I met at the AAFP conference in Kansas City, but did not know much about Coeur d'Alene. Once I realized how incredible the Idaho panhandle was, I could not wait to get out to CDA and learn more about the residency and the setting. Everyone I met during my interview time at Kootenai was warm and interesting and passionate about training and being full spectrum family doctors. The atmosphere of the residency and community and the training opportunities at Kootenai hooked me. I was looking for an unopposed, community program, and Kootenai stood out as the best there was."
– Patrick Marvil, University of Virginia
"I wanted an unopposed, rigorous, university affiliated, community-based program that would give me experience to treat and feel comfortable managing whatever diagnosis walked through my door. There are no residents in any specialty other than family medicine during each rotation and they allow residents to tailor curriculum to meet individual needs. They have a University of Washington affiliation which allows access to resources from the top rated primary care university in the nation. They have wonderful faculty whom I could easily identify as being future mentors through my training. The location is wonderful for a young family which honestly is my first priority. I wanted a safe community where my wife and kids could establish roots and have good schools with caring teachers."
– Pete Sundwall, University of Utah
"Coeur d'Alene was my first stop on the interview trail. After my interview at Kootenai Clinic, I called home and said, "I think I really fell in love with this place." That feeling has stuck with me ever since. The training here is very well rounded and organized, the residents are a happy and tight-knit group, the faculty were very interested in me and my success, and I was drawn back to the beauty of my home state of Idaho. I feel it is my calling to serve in a rural community, and this was simply the best fit to prepare me to do so."
– Cameron Jones, M.D., University of Iowa
"I chose Kootenai because I felt so comfortable with the attendings, current residents, and staff at the residency after I spent a month with them during my 4th year sub-internship. I knew that I could learn how to and be supported in my goal to become a full-spectrum family medicine physician in Northern Idaho if I was to join the Kootenai Family Medicine Residency. Additionally, my husband and I have family in Coeur d'Alene, and we want to be close to family after living away for so many years. Coeur d'Alene is such a wonderful community, and it's the type of community that we want to settle down in and raise a family of our own."
– Jessi Harnisch-Boyd, D.O., University of New England College of Osteopathic Medicine
"I chose Kootenai Clinic Family Medicine Residency for a variety of reasons. I like that Kootenai offers training in full spectrum family medicine. Additionally, I like rural medicine and the availability of wilderness medicine training. The people at the residency was one of the largest contributors for me. The faculty and residents were happy, enthusiastic, helpful, and fun to be around. It seemed to be a great learning environment and offered everything I was looking for. Additionally, the area is beautiful and offers the adventure my wife and I were seeking!"
– Luke Fuhrman, M.D., University of SD Sanford
"I chose Kootenai for many reasons. I was really impressed with the community support and involvement, and I cannot wait to be a part of it. The focus on training family physicians to practice full-spectrum family medicine in a rural community was another reason. My husband and I were excited about Coeur d'Alene and the beauty of the lake and the mountains. We felt it is a great community to start our family."
– Marlee Novak, M.D., University of Minnesota